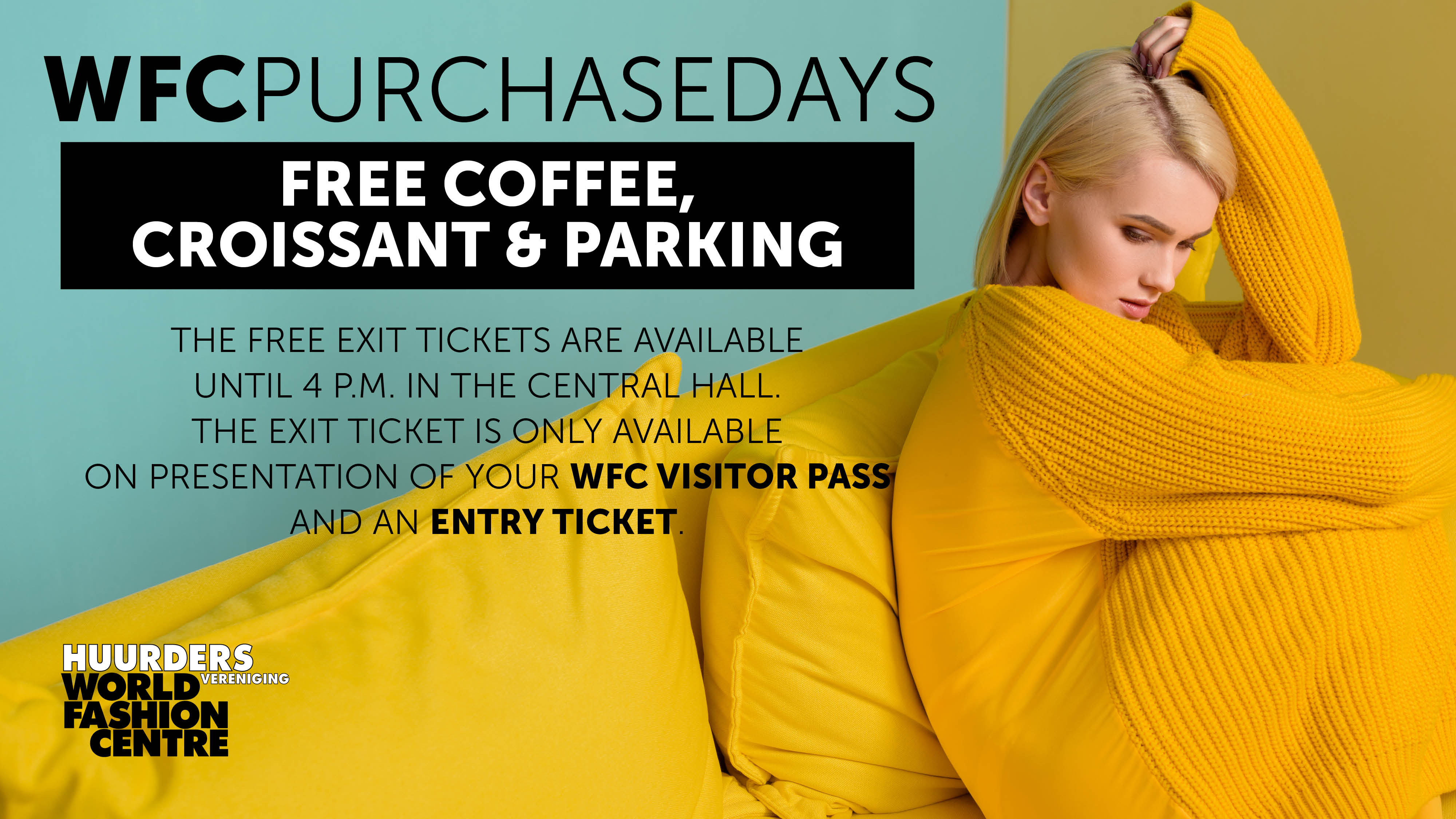 WFC Purchase Days 2020
WFC Purchase 2020!
While you visit the showrooms in the WFC, we treat you to a delicious cup of coffee with a croissant. Of course you can also park all day for free in the WFC parking garage! The opening times are from 9 a.m. to 5 p.m.
On behalf of all showroom holders, we welcome you to the Word Fashion Centre again!
Data:
Mondays
January 27
February 3
February 24
April 20th
July 6th
July 20
August 17
September 7
October 26
November 23
Sundays
May 24
September 27
The free exit tickets are available until 4 p.m. in the Central Hall.
The exit ticket is only available on presentation of your WFC visitor pass and an entry ticket.