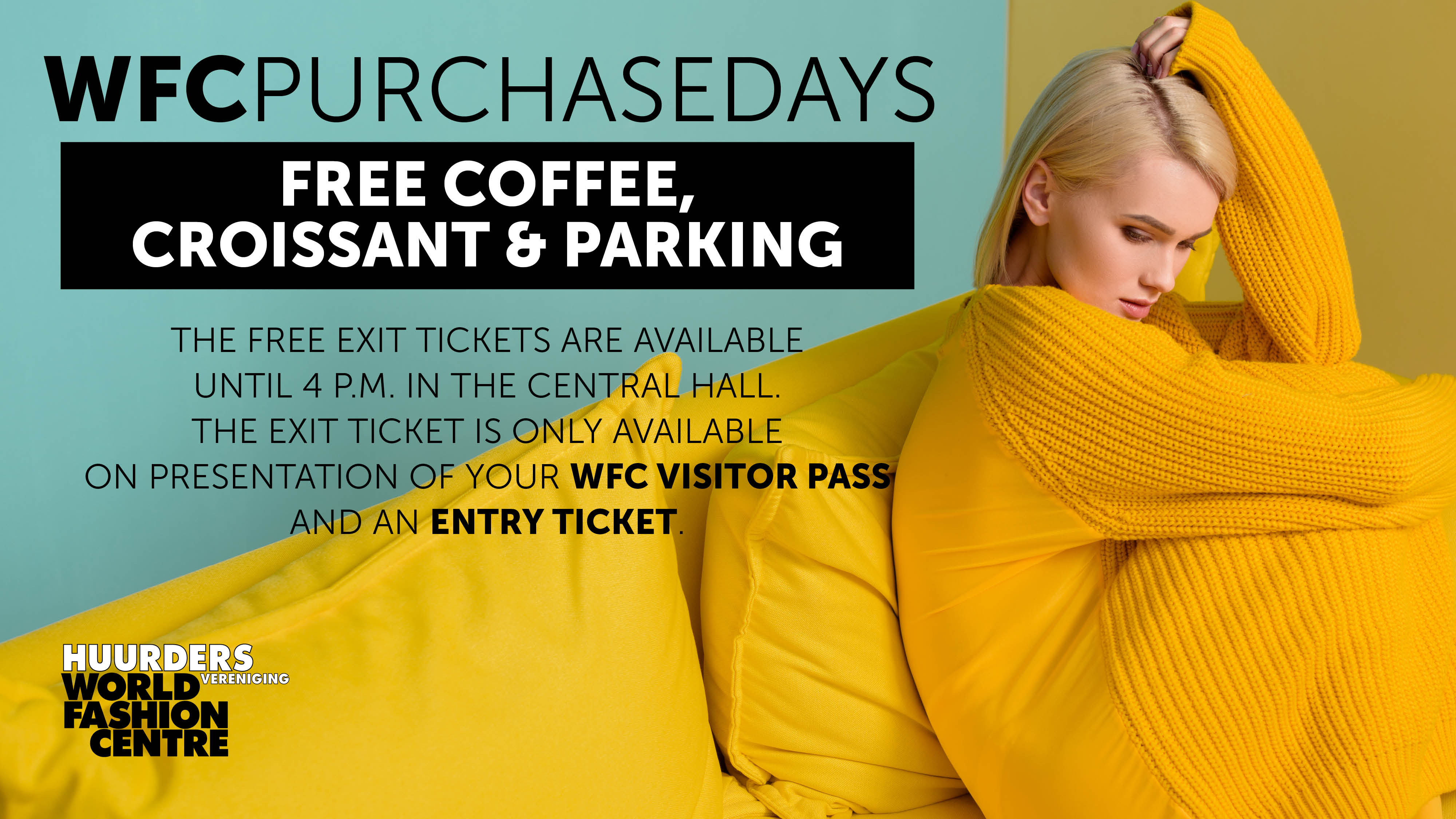 WFC Purchase Day: February 24th
WFC Purchase 2020!
This Monday, February 24th, the second WFC Purchasing Day of 2020 will take place! As usual, we will gladly treat you to a delicious cup of coffee with a croissant and you can pick up a free parking ticket, all of which is available in the Central Hall of the World Fashion Center. On behalf of all showroom holders, we welcome you to the Word Fashion Centre again!
Data:
Mondays
February 24
April 20th
July 6th
July 20
August 17
September 7
October 26
November 23
Sundays
May 24
September 27
The free exit tickets are available until 4 p.m. in the Central Hall.
The exit ticket is only available on presentation of your WFC visitor pass and an entry ticket.